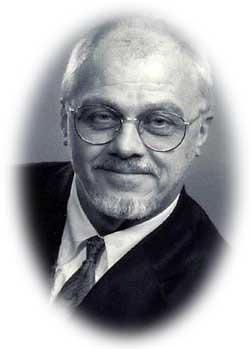 AllClaveParts was founded in 2006 by Wally Ashbaugh
The idea of helping people repair their autoclaves came about when he was working on equipment in an Oral Surgeon's office. They had a Pelton Crane OCR autoclave that they had been told was not worth repairing and asked Wally to haul it off for them
He loaded it into his vehicle, and as he drove back to his home office, he was thinking about the unit. Somewhere along the way, he decided to put it on the work bench and take a look at it before throwing it away.
Wally did not have a clue about the autoclave. He even had to research to find out what it was supposed to do, and whats more... how to operate it.
Once on the workbench, he managed to figure out how to take the cabinet off and looked at everything with a flashlight... when he noticed a wire hanging down underneath the chamber and touching the bottom floor of the autoclave.
The wire had burn marks on it. Closer inspection showed the insulation had eroded off of the wire and the bare wire was touching the metal bottom floor... shorting it out. He replaced the wire, added water, plugged it in... and it completed the cycle perfectly!
The Repair Company Had Lied To His Client, In Order To Sell Them A New Autoclave.
He started talking to some of his dentist friends, as well as other clients and found they were consistently being taken advantage of when it came to their autoclave repairs and maintenance.
He then started researching everything he could find about autoclaves. Wally established a network of engineers and friends in the industry and began working on the autoclaves himself, to learn how to troubleshoot and how to make the repairs, and for the experience of actually repairing them... so he could help others do the same
Wally Had No Mechanical Ability Whatsoever. But What He Does Have Is The Ability To Make Things Simple.
He quickly found that there was a large number of people who were tired of being ripped off & lied to, who would be interested in doing the repairs themselves, if they could only find out how to do it.
Autoclave Repair Made Simple™
Wally started putting things together... breaking down processes into their simplest form so anyone could troubleshoot their autoclave, and anybody capable of turning a screwdriver and a wrench could make the repairs
As one client once told him:
"If You Can Show a Mechanically Hopeless Person Like Me How to Repair My Autoclave and Save Big Money, You Can Teach Anyone."
And This Is The Way He Still Operates Today