Do You Want Help Repairing Your Autoclave?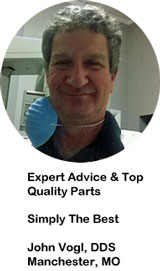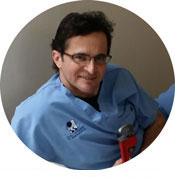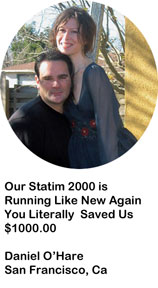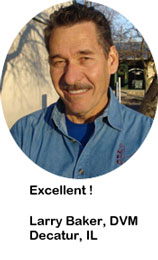 Don't Take Our Word For It.....Check Out our More Than 3000 5 Star Reviews!
It is our pleasure to share with you everything we know about autoclave repair, and we know a lot!
And you have access to everything we have to offer right now. Nothing to join, no membership dues. Just good, solid technical support you can't get anywhere else!
What is the Secret Weapon Veterinarians, Dentists, Doctors, Universities, Hospitals, Tattoo Shops, and Even Repair Shops Use When They Want to Save Thousands By Fixing Their Own Autoclaves?
It is not just the free troubleshooting guides, or free factory service manuals, or free customer support, or the 100% quality guaranteed and ISO9000 compliant repair parts, as helpful as each of these tools may be on their own.
It is all of these things and so much more, all brought together on one website and presented in a clear, easy-to-use way that makes repairing your autoclave as simple as 1, 2, 3.
No matter who you are, AllClaveParts.com can empower you to repair your autoclave on your own
It doesn't matter how mechanically hopeless you might be, we can teach you how to repair your autoclave
"If You Can Show a Mechanically Hopeless Person Like Me How to Repair My Autoclave and Save Big Money, You Can Teach Anyone!"
When we say we make autoclave repair as easy as 1, 2, 3, we really mean it
Ready to save thousands of dollars and weeks of downtime on your autoclave repair?
Identify the problem with our free resources and customer support when you need it. We'll show you how you can quickly and easily identify the precise problem with your autoclave.

Why wait for a costly repair service to arrive at your location and spend a month or longer working on your equipment, when we can help you pinpoint the problem today?

You can save thousands on repair costs and eliminate weeks of downtime by doing your own repairs....starting today! Click Here To Go To Our Troubleshooting Section to Get Started
Remove the defective parts, we'll show you how! Most repairs require tools that you probably already have in your toolbox, like a regular screwdriver or wrench. In those rare occasions that a special tool is needed to get the job done, we make them available to you at a low cost.

And with our FREE guides and one-on-one customer support, you'll know exactly how to remove the defective parts quickly and easily.
Replace the defective parts with our 100% guaranteed replacement parts - You're almost there! All you need to do now is replace the old, damaged parts on your autoclave with brand new repair parts.

At AllClaveParts.com, every part we offer is 100% quality guaranteed, ISO9000 Compliant, and competitively priced, so you will always get the best value on the best parts on the market today.
Browse our website to find your repair solution, or click here to contact us today for FREE one-on-one technical support.
---