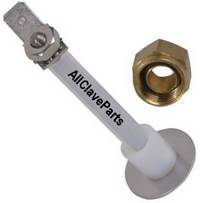 Midmark M9 WATER LEVEL SENSOR ASSEMBLY

[MIS075-1217]
$32.97
---
Date Added: 10/09/2015 by Kris
Quick response, great quality product, and excellent customer service!!. Will definetly recommend...
---
Date Added: 05/31/2017 by Christine
Wally was great. He responded to emails right away and answered all of my questions in a...
---
Date Added: 06/15/2018 by Michael Polski
A+ Service. Helpful and quick customer service. Will definetly recommend to anyone looking for the...
---